Hello everyone!
A topic I want kids to know about is the Redwood Trees. Redwood Trees are fascinating plants that grow up to be hundreds of feet high, and sometimes 5 people have to stretch their arms around it, that's how wide they are. These trees have a reddish tint on the outside and red wood on the inside. Better yet, they're right here in California, in a place called Humboldt County, maybe about 13 or 14 hours from Idyllwild. Anyway, many years ago, a small family found these Redwood Trees, hundreds of miles of them. To them it looked never ending. So they started a business they named Pacific Lumber Co. They thought it would never end so they weren't doing the forest much harm. They had a company owned town called Scotia with workers that lived there. They weren't doing the forests to much harm, they were cutting the trees where they would take a few from certain areas, leaving it so they could regrow. But after a while, a big company called Maxxam bought the company and did a thing called "Clear cutting" where they cut down every tree in an area down to the bottom, plus all of the small plants in their way. The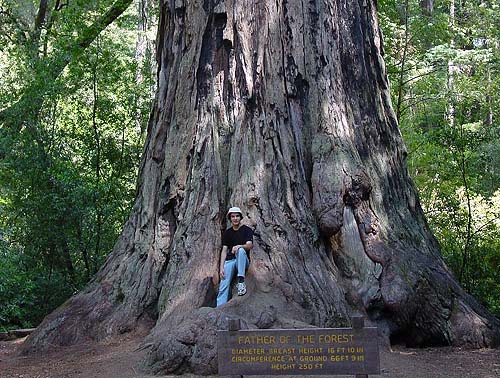 sad truth is, now there's only 3% of the redwood trees left. Some people acted out, like Julia Butterfly Hill. She sat in a tree named Luna for 2 years. (If you want to know more about her their is a book called "Legacy of Luna".)
However, we need more Julias here, working to help save the Redwoods.
Here are a few reasons why the Pacific Lumber might cut down the trees:
They have a family to feed
They need to pay off their rent
There's no other jobs in the area, and they don't know where else to move
I'm not saying this excuses the fact they've been cutting down Redwoods for their own benifits, but does explain it a tiny bit.
This is how the owner of Maxxam can think of it:
I live in Texas, not California, and these are some trees I've never and probably will see. Why would it matter to me?
I hope you can look further into this, if you are interested, and remember, every person counts.
- Zora